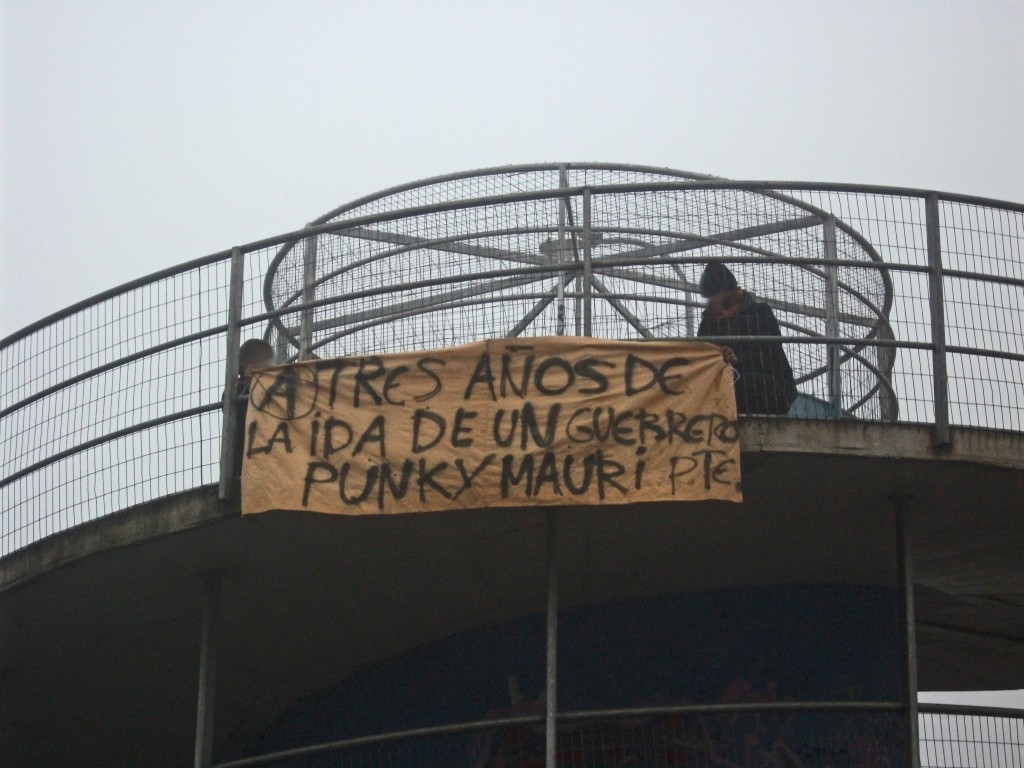 from culmine, transl waronsociety, communique:
On the morning of May 29 after that date when our hearts become anguished, never ever forgetting the early hours of May 22 when our brother fell, slept and awoke again in our actions and daily feelings, we placed between Brasil avenue and Constitution street (Chillán) a banner in remembrance of the compañero Mauricio Morales, which read "At three years since the fall of a warrior… Punky Mauri Presente."
With another gesture we remember Mauri, we will never forget the world's most social anti-social anarchist!
Strength and complicit embraces to our comrades of the FAI – Efraín Plaza Olmedo Incendiary Cell!
Strength Tortuga, Iván, Carla!
Mauricio Morales Presente!
Osvaldo Solís Soto Cell / FAI – FRI