from rojoscuro, transl waronsociety, communique:

In the early hours of this Thursday [February 28th] we set fire to a truck located outside of the Sodimac Homecenter in Temuco, and the fire spread thanks to some pallets.
Then in the early hours of Saturday [March 2nd] we placed an explosive/incendiary device outside of the Prison Guards' Regional Office, which did not explode but fulfilled the aim of terrifying these swine, stranglers of freedom, servants of the fucking authority that makes slaves of us and the animals; with these actions we show once again that we are able to break the chains, that emotions are stronger than fear.
These attacks do not come out of thin air, they are part of a war that they declared against us before our births, before which we do not intend to remain passive. The flame of insurrection will continue to burn and we will remain indomitable before those who try to domesticate us, and we will not allow businesses like Homecenter to do that to our animal brothers and sisters.*
Much more will burn in La Araucanía, just like Luchsinger.**
C.N.I. (Incendiary Nomad Cell)
_______________________
* See this youtube video about animal abuse at Sodimac Homecenter.
** Werner Luchsinger and Vivian McKay, large landowners, were killed in an arson of their home by Mapuche warriors in January. There is a story from the press here.
Photos and video of the truck burned in the Homecenter loading area:
–
Photos of the device at the Prison Guards Regional Office: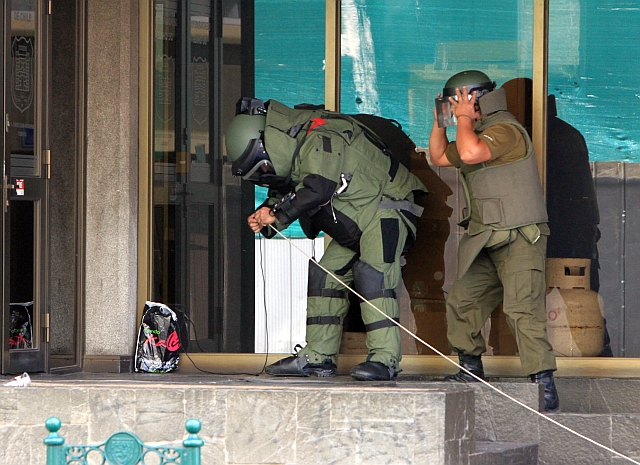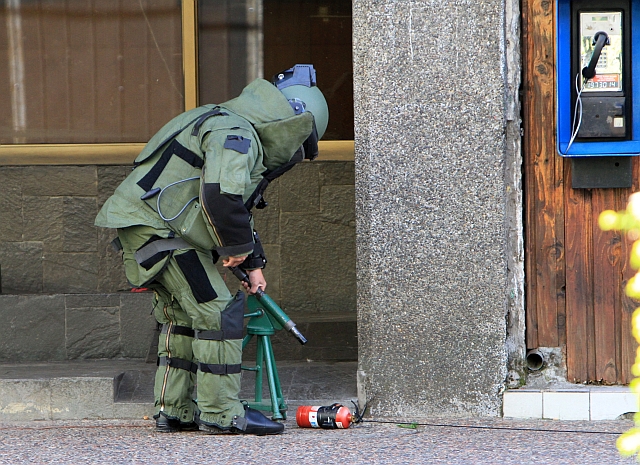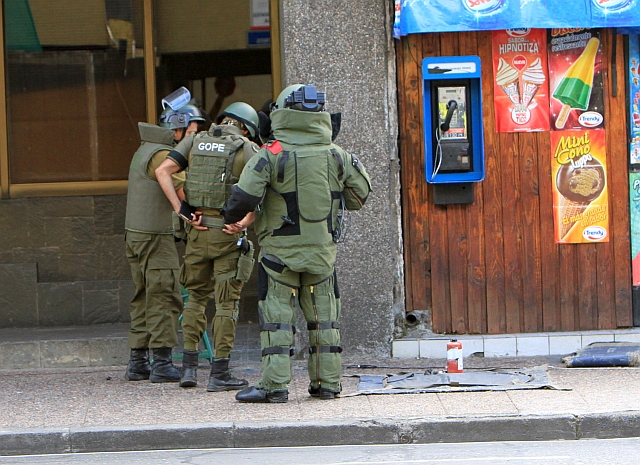 ____________
from the press:
– Five companies of firefighters control a minor fire in the loading area of Sodimac in Temuco.
– GOPE makes controlled detonation of explosive device placed at Prison Guards Headquarters in Temuco