from culmine, translated by war on society: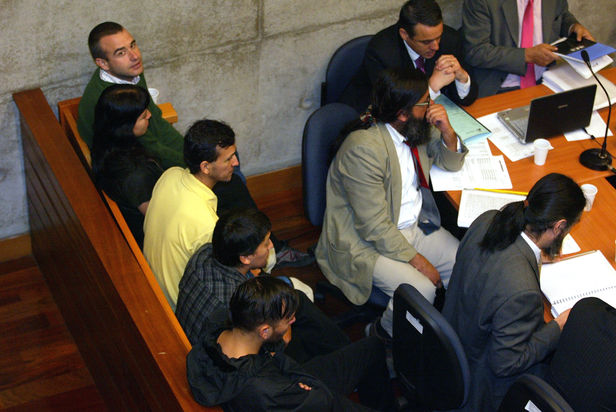 Today the first hearing in the trial of the "Bombs Case" was held, in which 5 comrades are still accused, risking a great quantity of years, only for the fantasized idea of the prosecutors that they are guilty of some of the explosive attacks that happened in Santiago in the last years, with ridiculous charges of placement and financing.
The comrades implicated in this case are:
Omar Hermosilla and Carlos Riveros, accused as those who provided the mney to finance the costs of the terrorist attacks, as well as Mónica Caballero, Felipe Guerra, Francisco Solar, accused for the placement of the explosive devices at different points in Santiago.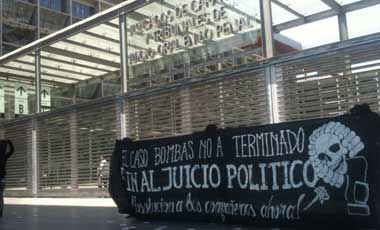 Today, various comrades in solidarity met outside of the Justice Center, where the trial was being carried out, and displayed banners and pamphlets in support of the comrades of the Bombs Case.
The "Bombs Case" is not over
Solidarity with the accused comrades!!
Freedom to the Political Prisoners