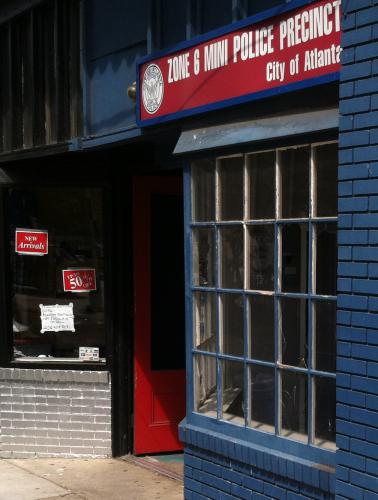 from atlanta.indymedia (links added):
Tonight, we smashed out many windows of the Little 5 Points police precinct and now you can too.
As has been stated elsewhere, attacks on police stations are hot this summer of 2012.
In solidarity with:
The St. Louis Rebels
Cameron Maddox
The Lollipop Bandit
NATO Arrestees and the victims of FBI entrapment
Ariston Waiters (who will be avenged)
And whoever set that fire down in the middle of Woodruff Park tonight.
It is so easy to attack.