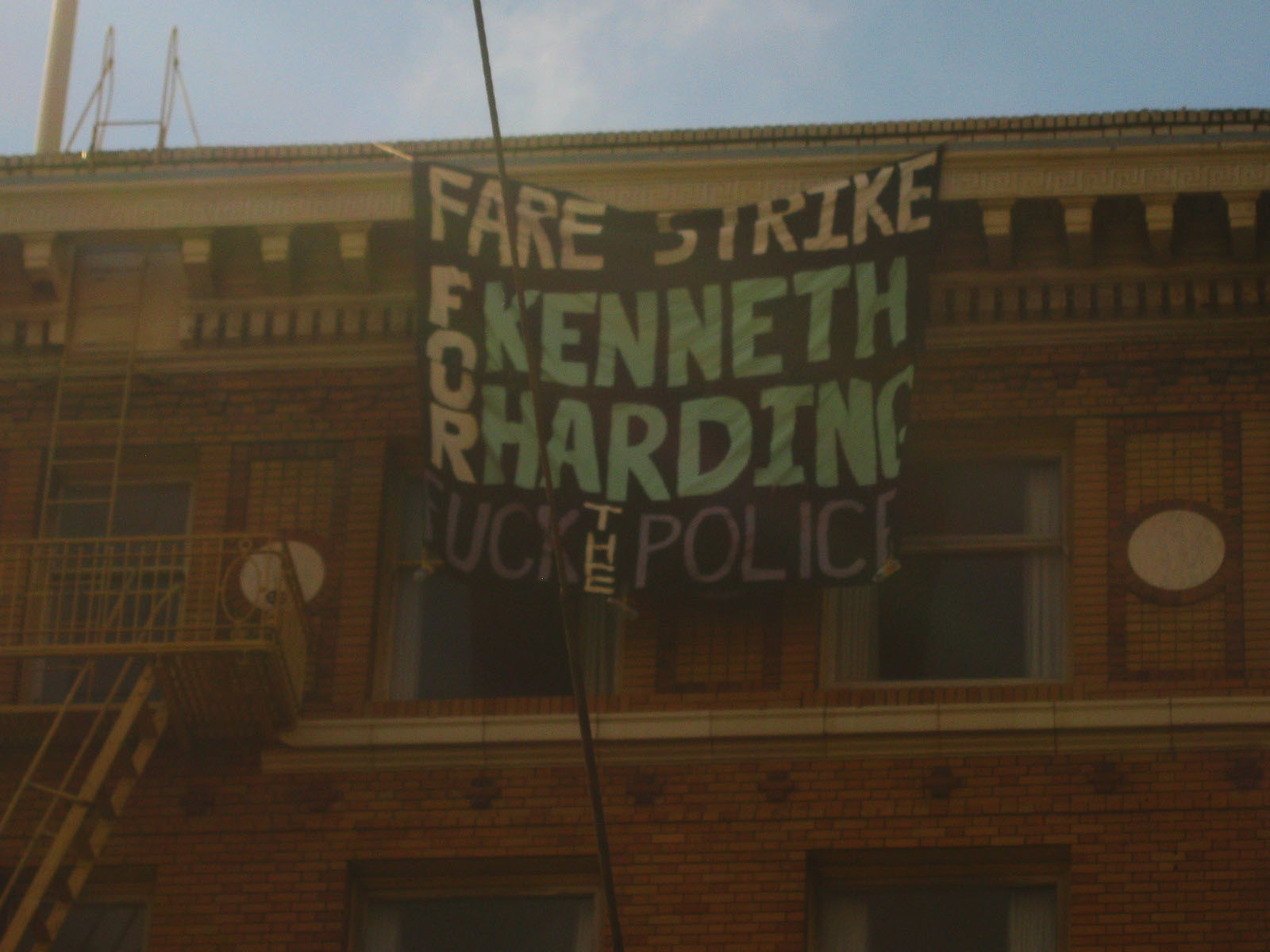 from indybay:
Monday July 16th, on the one year anniversary of the murder of Kenneth Harding by SFPD, we put an outbound T train out of commission by splattering paint on it. We wrote, "Vengeance for Kenny" on the train. We sabotaged the construction happening on the N Judah, and we dropped a banner at 7th and Market reading, "Fare Strike for Kenneth Harding/ Fuck the Police."
We sabotaged MUNI because they care more about their 2 dollar fare then they do about our lives.
We sabotaged MUNI because it is a machine for the transportation of our bodies to the workplace.
We sabotaged MUNI to encourage an intensification of attack on the instruments of governance.