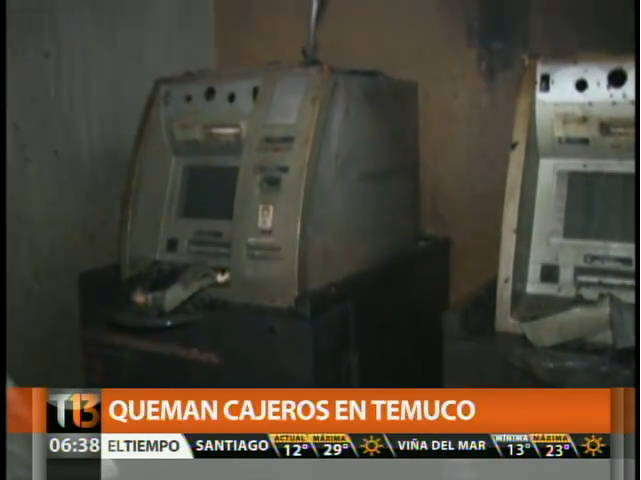 from vla, transl waronsociety:
ISOLATE:
1. To leave alone and separated from other things.
2. Exclude someone from communication and interaction with others.
We wander lurking around the prison society, nothing is more important to us than to destroy its regimen of life and the institutions it fosters.BIRTH-OBEDIENCE-DEATH; While those most attached to this so successful linearity will be your misery, and if you leave…prison (the material reflection of society and its relations) awaits you. Old story.
The centers of extermination are more than a complex labyrinth of concrete.
Its punitive composition based in punishment and guilt we have seen: the scattering of prisoners, raids, the bastardly treatment of the jailers, the hiss of the cameras, the surveillance, and constant imprisonment are part of almost hermetic isolation with which the powerful impose the absolute annihilation of dignity.
With this in mind, on Monday Feb. 3rd (aided by the night and the police's stupidity) 3 blocks away from the las casas police station and meters away from the slug who patrolled this area we placed an incendiary bomb on the banco estado branch's ATMs at the intersection of Av. Huichahue and Corvalán St. at 11:15pm with the goal of blowing up isolation and greeting the prisoners (mapuche and non-mapuche) incarcerated in the territory dominated by the Chilean state. This is how we send our message of dignity and rebellion to our hermanxs who are the faces of imprisonment and humiliation of the police-judiciary state apparatus with which daring and temperance they decide to carry a combative torch, spitting in the face of the jailer, as they have done before being held in the dungeons. Freedom for the celestial machi who defend their territory from extermination by rich land owners and capital. Taiñ newen. May each repressive blow be returned stronger against the state and its accomplices (pigs, prison guards, bank guards, etc) who know: no place is safe; as much as for them as their properties,
FIRE TO THE PRISONS! WITH THE PRISONERS OUTSIDE AND THE PIGS INSIDE!
MAY SOLIDARITY BURN THROUGHOUT THE TERRITORY
TRIPATUPE TAIÑ PU WEICHAFE.
FEWLA.
CELULA AUTÓNOMA KALFU KÜTRAL
EVERYTHING CONTINUES…
Links in Spanish:
http://www.ahoranoticias.cl/pais/la-araucania/nuevo-ataque-incendiario-se-registro-en-la-region-de-la-araucania.html
http://www.13.cl/t13/nacional/cajeros-automaticos-fueron-quemados-en-padre-las-casas
http://www.24horas.cl/regiones/araucania/araucania-24-horas-central-miercoles-05-de-febrero-de-2014-1065664