from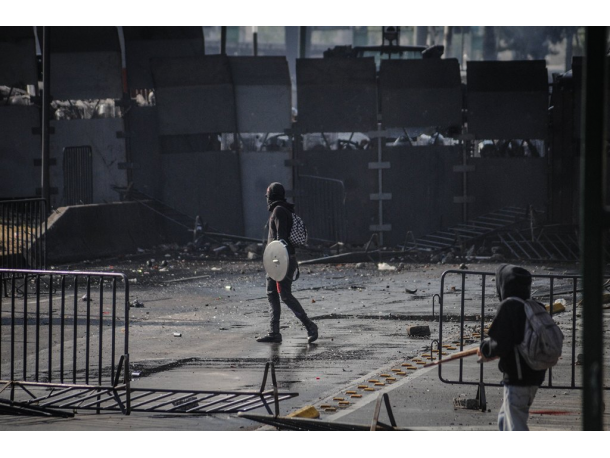 materialanarquista, transl waronsociety:
Another attack on the anarchist movement in Montevideo
Yesterday afternoon [August 29th], a comrade from Chile who is living here and applying for her papers was kidnapped by the State, she was called to present herself to Immigration and we do not know exactly when she was arrested by the police forces.
At night the comrades went out to look for her until discovering her whereabouts: the women's police station. The intelligence police were responsible for her arrest. This morning another comrade, on leaving her house, saw a suspicious truck and then was taken into a car. The neighbors advised the anarchists of her kidnapping. Later we figured out that she had also been arrested. At 2 pm both will be transferred to the court; we still don't know under what charges. We suspect that both arrests are related to the events of the August 14th demonstration. On the 24th, both of them were arrested along with 10 other comrades in the leadup to another demonstration that was set for that day. In the past few weeks there have been several attacks on the anarchist movement: people being followed, listened in on, threats, and arrests. None of this frightens us.
We are outside the courts as we have been outside the police stations, because here no one is giving up. Our compañeras are not alone; no prisoner or arrestee is alone while we are outside and fighting.
Touch one of us, you deal with all of us.
Long live anarchy!
Anarchists